Loss Control
Loss Control and Safety Management Program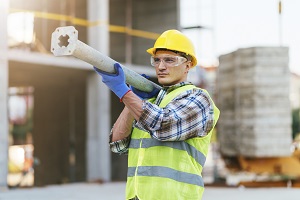 In conjunction with the General Contractor, we will develop a master loss control plan that is specific to the project, and specify loss control program responsibilities for:

a) owner,
b) construction manager,
c) contractors and subcontractors.

In addition, we will develop, staff, and implement a project loss control program to include the following elements:
A pre- construction survey program.

Present safety information at pre-construction meeting as needed.

Coordinate job site surveys and services between client's safety personnel, carrier loss control personnel, and safety administrator.

Review current safety manuals for use in this program; modify and update as needed.

Develop a construction safety incentive program for the contractors.

Coordinate and administer annual safety recognition ceremony for contractors.

Institute a detailed training and safety inspection program.
Conduct safety training programs at each site covering:
Hazardous substance control training program.

A 10- hour OSHA training for project superintendents and foremens.
Monitor job site for contractor compliance with safety program.
"Audit" each General Contractor's safety program, employee orientation, and training.